Leadership, Strategy & Communication Consulting For Nonprofits
JBL Strategies is a strategic advisory firm dedicated to working with nonprofits to build capacity, ensure long-term sustainability and achieve greater impact in the communities that they serve. Our unique Strategic Leadership Essentials model, on which our advisory services and leadership training programs are based, integrates the fundamental principles of strong leadership, effective strategies, and consistent communication. We customize our work with clients, based on where they are and what is needed to be successful, encouraging shared best practices and collaboration wherever the synergies make sense.
JBL Strategies' vision is that nonprofits succeed in serving their communities.
Our mission is to work with nonprofits to strengthen their capacity and long-term success by providing customized strategic advisory, coaching and leadership training services in an effective and impactful way.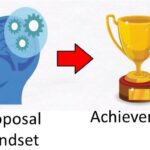 Adopting a proposal mindset can be key to getting to yes more often, more collaboratively, and more efficiently. Not to mention with less time wasted. It is an intentional way of thinking when presenting topics for discussion and decision-making, whether in your professional or personal life. Learn how and why.
Organizational assessment

Strategic planning facilitation and development

Nonprofit merger and combination consulting

Executive coaching

Customized leadership training for Board and Staff

Assistance with development of communication plans and strategies

Guidance on creating fund development plans.