Nonprofit Leadership, Strategy & Communication Consulting
JBL Strategies is a strategic nonprofit advisory firm dedicated to working with organizations to achieve clear strategic direction, consistent communications and greater results through strong leadership and effective strategies. We provide nonprofits with impactful advisory services and unique leadership training programs customized to an organization's context so that they achieve long-term sustainability and continuous success.
JBL Strategies' vision is that nonprofits in Central Texas succeed in serving their communities.
Our mission is to work with nonprofits to strengthen their capacity and long term success by providing customized strategic advisory, coaching and leadership training services in an effective and impactful way.
Jane has worked with interns in a variety of different capacities for many years. During that time she realized that the key to successful internship programs for everyone involved was organization. Read Jane's three part series on how to make internships a win-win for everyone.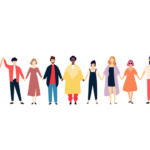 Board engagement or lack thereof, is a constant frustration for nonprofit leaders. Having a strong, committed board of directors is often crucial to the ongoing success of a nonprofit. As a team, they bring many skills and experience to support the organization's leadership in carrying out their mission. So what's the problem?
Strategic planning facilitation and development
Internal strategic organizational assessment
Nonprofit merger consulting
Individual executive coaching
Customized leadership training
Customized board leadership and engagement training
Assistance with developing clear, consistent and relevant positioning and messaging
Creating communications, marketing, and fund development plans.