JBL Strategies provides nonprofits with the tools to enhance leadership, implement effective strategies and ensure clear, consistent communication. The firm is dedicated to working with nonprofits to build effective Board and Staff leadership, set a clear strategic direction and engage stakeholders to achieve projected results. Our ultimate goal is for our clients to achieve long-term sustainability. We collaborate with them to determine their needs and desired outcomes, and then work with them to develop a plan for execution. When a project is over, we continue to be available to answer questions that may arise and ensure accountability.
More than thirty years of experience in public relations, communication, marketing, association & nonprofit management, with emphasis on assessment, facilitation, planning and strategy development, and ensuring implementation.

Proven track record in evaluating and developing effective strategies for clients and bringing together diverse groups of people to achieve common goals.

Knowledge of how nonprofit organizations operate through serving as nonprofit board leaders, advisors to Boards and, in Jane's case, as an Executive Director a number of times.

Passion for helping organizations and individuals succeed.
Jane Baxter Lynn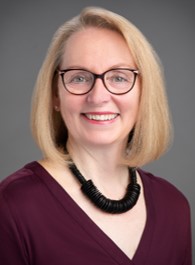 An experienced strategic planner, facilitator and communication specialist, Jane has over thirty years in communications, marketing, business development, and nonprofit management. She's worked with Fortune 500 companies, industry and professional associations, nonprofits, and quasi-government organizations around the world.
Jane is passionate about working with nonprofits in Central Texas to be sustainable. Her extensive nonprofit experience has involved both volunteer Board and Executive leadership roles in a wide range of professional, industry and cause-related fields. She has gained a solid reputation for providing effective strategic counsel; developing results-oriented solutions, and bringing together diverse groups to achieve common goals. Her differentiation is that she customizes her contribution to suit client's needs and holds clients accountable. 
Women Communicators of Austin
National Board Representative (AWC)

Founder & Chair

 of WCA's peer mentor program

 

WCA Gene Waugh Mentor Award

 Recipient (2014)

WCA Member of the Year Award Recipient (2019)
U.S. Green Building Council (USGBC) Texas Chapter Board 
Green Hero Texas Leadership Award Recipient (2019)

Chapter Merger consultant

Communications Committee

 Chair

State Advocacy Committee

 Member

Executive Director of the Central Texas-Balcones Chapter
Wine & Food Foundation of Texas
Advisory Council

 Member

Governance & Nominations Committee Member
Strategic Planning Task Force Member
National Wildlife Federation Habitat Steward 
Canine Companions for Independence Southcentral Region
Spokesperson

Annual BBQ Fundraiser Co-host
Heritage Society Member
For professional references, please visit Jane's LinkedIn profile.
Craig Snook
A dynamic speaker, trainer and presenter, Craig Snook employs clarity, innovation and humor to deliver workshops to diverse audiences at all organizational levels. He has a passion for helping leaders grow and develop through proven techniques to strategically lead their organizations. With over three decades of experience in global leadership and strategy development in both the for-profit and nonprofit sectors, he is skilled in leadership coaching and remote team management with proven success.
Senior management teams at the Dow Chemical Company

Consultant with Executive Service Corps of Houston, an organization designed to promote best management practices in nonprofits

Past Board Chair of EcoRise, Board Chair at VELA, and past Board Member of the Caporal Assistance Network, three Austin area nonprofits.
Jane Baxter Lynn was awarded Women Communicators of Austin  Outstanding Member of the Year 2019 for her commitment to the organization in general over the past ten years and for her work in building the WCA Peer Mentor Program over the past six years.
Jane Baxter Lynn accepting the Women Communicators of Austin's 2014 Gene Barnwell Waugh Mentor Award for her commitment to mentoring.
Jane Baxter Lynn, 2019 Gladys Whitley Hearst Outstanding Member Award Winner